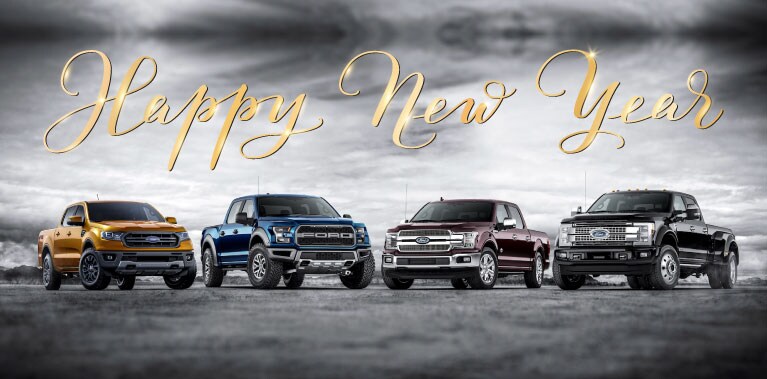 For almost all cars each model year introduces some changes. However, most of those are minor updates that fix a particular issue or add a perk or two. The most significant changes come every few years with facelifts – more extensive changes to existing models that fix a number of reported issues, spice up the existing design and add some modernizing features – and, of course, completely new models. Here are a few examples of the models with significant changes for 2019.
First of all, we have to discuss the elephant in the room. Ford is giving up on a large number of its models produced in the US. This was met with surprise, but it is actually a very logical move and definitely one that is supposed to improve the company. Namely, the models getting axed are either sedans or hatchbacks. Development and production of these, just like for other cars, is expensive and time and resource-consuming. Ford's sedan and hatchback sales have dropped rapidly in favor of SUVs, crossovers and trucks. Sales of these add up to almost 90% of all sales by Ford and they want to focus on the "healthy part of the business", as Ford CEO Jim Hackett put it.
The only car models that will survive are the Focus Active and the Mustang, of course, being the best sold sports car in the world. The Focus Active is an elevated hatchback slated for 2020, while the Mustang will be unchanged in the next few years, but will serve as the basis for an electric SUV that should get the revered name Mach 1. That's a big name with a lot of history for a new electric, so we have no doubt that it will be awesome. Sadly, we'll have to wait until 2020 for confirmation.
Before that, we should be able to get our hands on the amazing 2019 Ford Mustang Bullitt, a performance version of the Mustang celebrating the legendary heritage of the classic Bullitt. It packs a 5l V8 with 480 hp, active exhaust, 19" wheels, homage-paying details and – a manual transmission. Yes, it will be a proper driver's car, but it will not lack the latest features, either as standard or a part of equipment packs.
Another vehicle from Ford that seems destined to be a success is the Ranger, whose revival has been heavily advertised in the past few months. It will go on sale in January 2019 and it will start its life with a 2.3 EcoBoost with 270 hp and 310 lb-ft of torque sent to the wheels through a 10-speed automatic already familiar from the Mustang GT and F-150 with EcoBoost engines.
The 2019 Edge comes with new front and rear designs, LED headlights, new hood, more power for the entry-level models, a new 8-speed automatic and additional 5 hp from the 2.0 turbo for the total of 250 hp. The gearbox adds two more gears, improves fuel efficiency and is controlled by a rotary knob. The new 2019 model also adds more safety features as standard, including pre-collision assist, blind-spot monitoring, forward collision warning, blind-spot monitoring and lane keep assist.
However, the most appealing change comes in the form of the first ever ST crossover model that lands the Edge a 2.7 turbocharged V6 with 335 hp, 380 lb-ft of torque and AWD as standard. It comes with the new 8-speed automatic, sportier suspension and distinctive design cues.
With great new vehicles for 2019 and a strong heritage, wht not make your way down to Strathmore Ford at 1040 – Westridge Road, give us a call at (403) 934-2100, or book a test drive online. You'll be glad you did, because our expert staff are happy to answer all your questions and show you around our huge selection of vehicles.