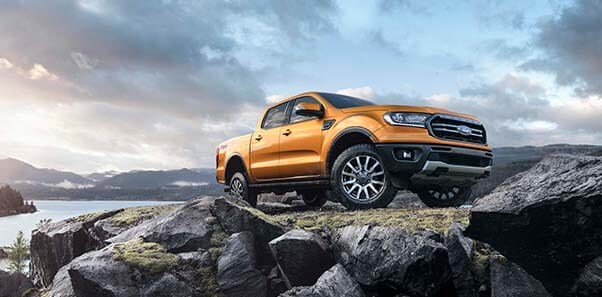 We've sold a lot of cars over the years, to great people just like you! Over that time, we've heard a lot of great questions that keep coming up. Here are the top five you'll want to know about during your own car-buying journey:
1. What's the condition of the vehicle?
You'll probably want to inspect the car yourself, but we're happy to give you a general rundown on the condition of the vehicle. As an AMVIC licensed car dealership, we're obliged and proud to be completely truthful with you about the vehicles history and current condition.
We go out of our way to get the highest quality used vehicles possible, so when you buy from us, you can be assured you're getting a sound vehicle for the price you are paying. When we purchase our inventory, we look for maintenance records to indicate how the vehicle has been treated before ending up in your driveway, and we detail each vehicle that comes into our lot.
We avoid vehicles that have been smoked in, and eastern Canadian vehicles who may have been exposed to salt, which can rust the vehicles frame more than usual. We perform a complete vehicle inspection as well, so you can rest easy knowing we have pre-selected each vehicle based on strict quality criteria. We're also happy to tell you all about the vehicles Carfax report.
2. Does the vehicle come with a Carfax report?
Yes, absolutely! Carfax vehicle history reports give you the added peace of mind that everything needed to make an informed purchasing decision is out in the open. A Carfax report will tell you about any major accidents the vehicle has been in, any recalls on the vehicle and if the airbag has ever been deployed. The service history of the vehicle is also highlighted, along with whether the vehicle has had multiple owners, and the registration history.
Your Carfax report will also give you further knowledge about the condition of the vehicle, such as whether it has ever had hail damage, whether the warranty has ever been used, and if structural of flood damage has ever existed.
Has the vehicle ever been written off or salvaged? This report will tell you that as well.
3. How long a test drive should I take?
You'll probably spend around thirty minutes on your test drive to get a feel for the car, and monitor how the car runs, and determine if its features and layout suit your lifestyle. We'll go along with you for the ride, and are always attentive to your needs and questions.
Before you start, take a look at the exterior of the vehicle. Note any dings or scratches, and take a look at the tires to gauge the tread depth and determine if they'll need to be replaced soon. While on your test drive, you'll want to pay attention to the sound of the engine, the perforance of the brakes, steering responsiveness and wheel alignment.
Test the vehicle under different circumstances. Check the vehicle at slow speeds and test the acceleration as you merge onto the freeway.
4. Can I take the vehicle for an independent inspection?
You sure can, we'll just have to work together to arrange it. An independent inspection could cost you around $200 or more, so it's important to note that we also do an inspection on every vehicle that comes onto our lot. If you're looking at a few vehicles, these inspection costs can rack up quick, so you'll only want to get a vehicle inspected if you're very seriously considering buying it.
We do our best to save you the hassle, and you are welcome to see the results of our inspection at any time.
5. Has the Vehicle Had Rust?
Rust occurs when exposed metal on the frame or body oxidizes. This rust can be reoved by sanding down the affected area, then priming and repainting it; or the corroded metal can be cut out entirely and replaced. Both body and frame rust can cause maintenance issues, so it's best to tackle rust as soon as possible. If any of our vehicles have rust, it will appear in our initial inspection when the vehicle comes on the lot.
If rust has been professionally removed, this information is likely to appear in maintenance records and the vehicles Carfax report. Used cars, trucks and SUV's from Eastern Canada are more likely to have rust due to use of road salt in that region. We make a point to avoid vehicles from Eastern Canada as part of our commitment to getting you the best options possible.