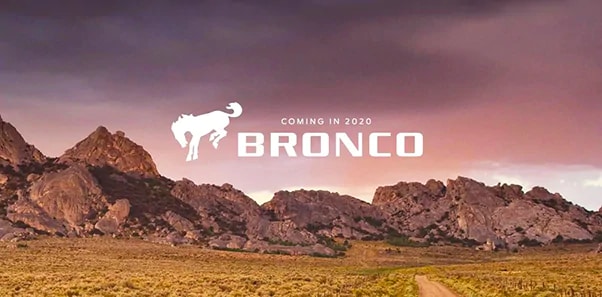 There are changes taking place at the American auto giant – ford. The automotive landscape is among the most competitive business environments in the world, and Ford must continually review and revise its strategy to stay at the forefront of innovation, and meet the demands of a changing marketplace.
SUV's for Everyone
With demand for the best of the best at a new high, Joe Hinrichs, President of Global Operations for Ford, has said that by 2020 75% of Ford models will be renewed or refreshed. Four new models, including two cars and two SUV's, will also be added in this short time period.
There's no denying the ever increasing popularity of Sport Utility Vehicles, and Ford is addressing this demand with a revamp of it's largest vehicle – the Ford Expedition. The EcoSport has also been added to the roster, meaning Ford has SUV options, large and small. The Ford Edge is also renewed in 2019, and is the first Ford SUV to carry the ST badge marking true high performance vehicles.
The Lincoln brand will also be rolling out new Sport Utility models, and the lineup of new SUV's will grow over the next couple of years.
New Ford Bronco
The new Ford Bronco will also make its debut in 2020. The 4x4 will be built upon the basics of the Ford Ranger when it enters into production. Quite a few details of the new vehicle have yet to be worked out, but this follow up to the original 1966 version and competitor to the likes of the Jeep Wrangler is sure to be a crowd pleaser. With a square silhouette, bold wheel arches and a spare tire mounted on the rear hatch, the new Bronco promises to be a stunning rebirth.
In 2020, Ford will also be releasing a yet un-named compact SUV. It will probably be on the same platform as the redesigned Ford Escape and promises to be a real off road titan.
Fewer Platforms
Ford has a goal of simplifying its offerings, and the latest plan is for Ford Engineers to work with just five platforms, including a single-structure architecture with front-wheel drive, another with rear wheel drive, and a platform for commercial vans. A scaled chassis platform is being developed for trucks, as well as a platform for the electric vehicle segment. By reducing platforms, Ford will be able to offer more quality models with less overhead.
Hybrid Vehicles and Electrics
Alternative energy sources are also a high priority for Ford. Many more hybrid plugin, hybrid and fully electric vehicles will be on the roster by 2021. Ford Mustang and F-150 hybrids will be making a debut, along with futuristic electric SUV's. Ford's idea is to become the North American leader in hybrids and electrics within the next three years.
While this article sheds light on Ford's future, it's present lineup is full of a dynamic range of vehicles to suit every need. Don't feel like waiting? Head on down to Strathmore Ford at 1040 Westridge Road in Strathmore, Alberta to see a huge selection of new Ford vehicles. Have a question? Give us a call at (403) 934-2100 and we'll be happy to pass on some knowledge or advice.