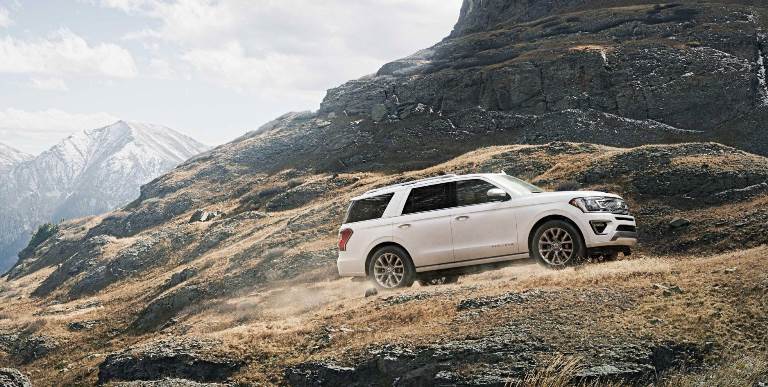 Whether AWD or 4WD is best for you depends on what type of automobile you prefer. If you require a rugged vehicle that can haul, tow, and easily go off-road when needed, then a Ford F-250 is a perfect choice. This knockout pickup truck is available with 4WD and is one the most capable trucks on the road. If, on the other hand, you prefer a family-oriented automobile that performs well in all seasons and offers moderate off-road capability, you'll love the Ford Explorer: a multi-talented SUV with available AWD.
Let's review some of the main differences between these two drivetrains:
4WD
- Hands-down the best traction for off-road excursions
- Driver input allows the system to be turned off, improving fuel efficiency
- 4WD technology has been around for decades and is constantly improving
- Specially designed for rugged, all-terrain usage
AWD
- "Always on", which means one less thing for drivers to think about while on the road
- Great versatility: AWD is available on a number of SUVs and sedans, all of which benefit from this system's enhanced (and sportier) handling and traction
- Superior traction and control in all weather conditions as compared to front-wheel drive and rear-wheel drive
The biggest downside to both systems is their extra weight and the extra layer of complexity they add to a vehicle, translating to a higher sticker price and lower gas mileage. However, our new and used car dealers in Calgary, AB believe the trade-off is more than worth it – especially for Calgary residents!