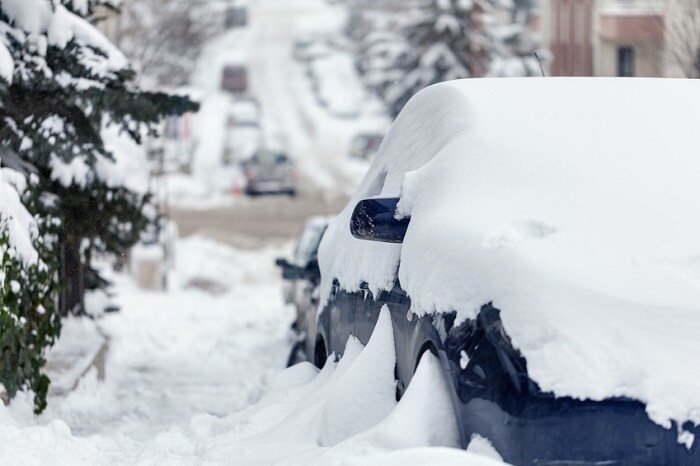 Itching to load up the fam in your Ford F-350 near Calgary, AB and get out for some winter fun? Here are some of the Strathmore Ford team's favorite hot spots:
Outdoor ice skating
There are hundreds of community rinks, ponds, and homemade ice sheets throughout Calgary, AB. Top destinations include Bowness Park, where skating on the lagoon is a real treat, and the Olympic Oval, which hosts 50+ public skating sessions per month on its 450-metre oval ice track. The Olympic Plaza also gets high ratings from our staff – it's one of Calgary's only refrigerated outdoor rinks, and the skating surface is impeccable.
Dog sledding
Many of us have dreamed about crisscrossing the Great White North in command of a trusty team of canines. You can live the dream when you load up your Ford near Calgary, AB and head over to Snowy Owl Sled Dog Tours in Bow Valley. Short runs, moonlight tours, and overnight trips are all offered by this experienced dog-sledding company.
Ski-doo
What better way to see the Rockies than from the seat of a Ski-doo? Banff Tours is the company to contact if you want to immerse yourself in the mountains' snow beauty, navigating snow drifts and tall pines in the back country. Two terrific tours are available: one, the Kicking Horse tour, is around eight hours long and winds through various mountain elevations. Great scenery, plus lunch at a trapper's cabin. The Paradise Basin tour is an hour longer and climbs 8,000 feet to a 100-year-old silver mine. The views from this elevation are unbelievable, and the powder is pristine.
These are a few of many winter-fun ideas you can kick around. And if you're in need of transportation, visit our local Ford dealer for the latest Ford models!